Welcome To Lego Guitar!

---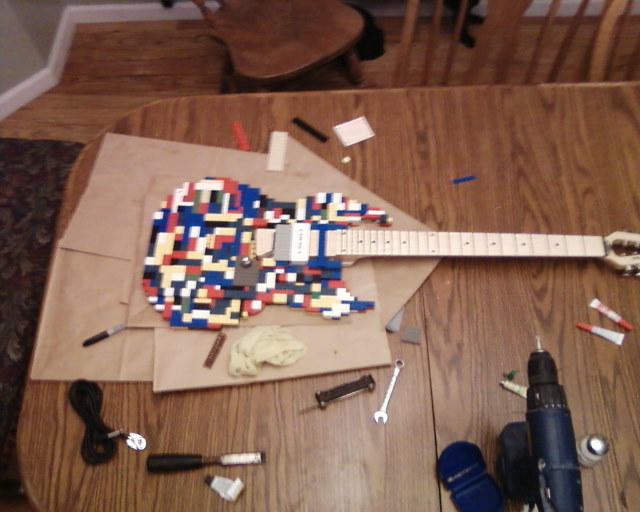 Welcome to Lego Guitar. I Jon Broomhead and Nathan Kimball, Welcome you personally to the site and hope you enjoy the exploration of the first recorded Lego Guitar.
The guitar we built and recorded was completed in Spanish Fork Utah December 12, 2008 in my room, in my home. It consisted of roughly 350 legos, a maple neck and a ton of super glue.